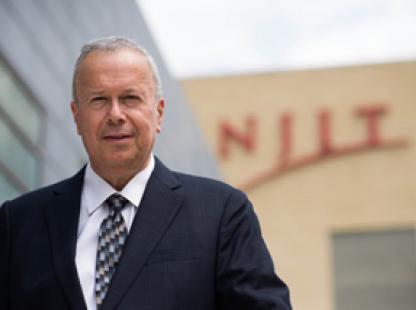 Welcome
Dear Students, Colleagues, Friends and Visitors of the Newark College of Engineering:
Even before engineering was recognized as a separate discipline, humans started discussing, explaining, writing about and teaching engineering to each other. They did so in factories, workshops and even some schools, but for more than a millennium most new engineers were trained through on-the-job apprenticeships, not in classrooms and teaching laboratories. It was not until the Civil War that a clear need for systematic training in engineering was recognized in the United States, and not until the second half of the 19th century that a group of U.S. colleges and departments in academic institutions started to concentrate on engineering, borrowing initially from European models. 
Newark College of Engineering (NCE), known originally as Newark Technical School, opened in February of 1885 as one of these new engineering institutions. Since its early beginnings, NCE adopted several basic principles that continue to guide us today. These principles include a strong emphasis on design as the ultimate objective of engineering education; extensive hands-on experience for students; a pragmatic, practical orientation; full exploitation of the newest and most scientifically advanced methods; and a commitment to engineering in the public service. Over time a strong research component was added as a major objective, and today NCE faculty and students conduct research and development in key areas of public need. These include transportation; automated manufacturing and robotics; computing and computer networks, including mobile computing; energy generation, storage and delivery; the design and manufacturing of medicines; medical imaging; medical instrumentation; nanotechnology; and a variety of challenges in navigation, control, and infrastructure design, maintainability and sustainability. Our teaching and research laboratories are advanced and vibrant places where individuals with a wide variety of backgrounds and interests work together on intellectual and practical pursuits. We are interested not only in advancing theory and the state-of-the-art in the areas of our study, but also in translating abstract ideas and theoretical principles into working systems and devices.  These are designed to contribute to the welfare, safety, longevity and comfort of humans, as well as to protect the environment and promote responsible use of natural resources.     
Whether you are a high school student exploring engineering as a career path, an undergraduate student planning future graduate studies, an engineering professional seeking research collaboration opportunities, a member of the public seeking better understanding of technology, or a potential user of NCE's R&D efforts, we are committed to providing you with the information you need to work with us and will do our best to address your technical and educational needs. 
Please explore our webpages for more information about our faculty, areas of study, curricula and programs, and write to us at nce@njit.edu if you need more detailed or specific information. Our motto is: "If you can dream it, you can build it at NJIT." Let us build it together.   
Moshe Kam, Ph.D.,P.E.
Dean